Thanks again to WoWTCGLoot, our next giveaway prize pool is 2x Landro's Lichling companion pets. This pet kills nearby critters by freezing them in an iceblock and shooting them with a frostbolt.



We are going back for more guild recruitment action so to enter, simply log in to GuildOx, go to your options page and update your guild's recruitment needs - you don't need to be a guild officer to do this. Your guild will then be listed on our new Looking For Guild (LFG) page. Anyone that updates their recruitment profile will be eligible to win one of these two companions. The prizes will be drawn on the 27th May so don't delay.



Congrats to the winners of our http://www.guildox.com/go/g.asp?w=N&ID=690'>Like Us on Facebook competition (Grell Moss giveaway) - Steve and Maggie.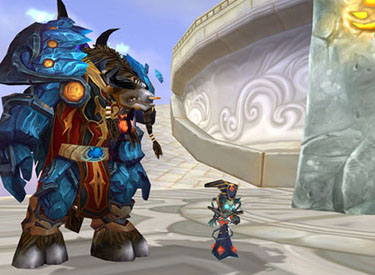 And a shout-out to one of our earlier competition winners, Lady-sama, that sent through the following pic after winning the prize on her birthday:




http://guildox.com/go/images/TYGuildOx.jpg width=500>
Congrats to our two winners - Chrysaora and hisagi

Our next giveaway will be announced shortly - stay tuned!